NDIS Disability Services Provider including Support Cordination in Werribee
GenCare Health Services aims to offer individualized NDIS services to our valued participants. We endeavor to provide secure, safe, and quality support services with the primary aim of assisting our clients in meeting their goals and objectives. It means we put you, the participant, your choices, and your goals at the heart of everything.
As an NDIS Registered Service Provider in Werribee, we are regularly working to develop and enhance our services. Using your valued feedback, we ensure you obtain the very best from what we provide.
Our Major NDIS Disability Services in Werribee
Being quite experienced in providing disability services in Werribee, our prime advantage is that we have developed an extensive internal knowledge base by working with local community agencies, other industry players, etc. We offer:
Why Choose Us as a disability service provider Werribee?
GenCare Health Services' vision is to let Australians live dignified and independent lives and respect their choice and control over the services to be provided to them.
We offer disability support services including support coordination in Werribee to participants of all age groups and collaboratively work with case workers, carers, allied health professionals, and social workers to know more about your requirements to help us serve you better.
For us, honesty, respect, quality, commitment, and integrity are the core values we proudly inculcate in everything we do. We believe that everyone deserves a normal life and aim to assist anyone in need in achieving this goal.
These are our core values we live and breathe everyday. We prefer transparent and open communication with our participants and stakeholders. Remaining completely honest, truthful and unbiased in our dealings is what we aspire for on a daily basis. 
GenCare - NDIS Registered Disability Service Provider in Werribee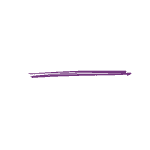 GenCare is a registered NDIS support provider in Werribee . In addition to services like support coordination,  we also provide Short Term Accommodation (STA)/ Respite Care, Medium Term Accommodation (MTA) and Supported Independent Living (SIL) in Werribee.
So, if your look-up is for Community/Social Participation in Werribee, we are here to fulfil all the goals. The in-house expert team hands all the household tasks in Werribee and ensures fulfilling the plan efficiently. We make the skillset and assist in making the informed decisions on funding structure also. 
GenCare's Approach as an NDIS Registered Service Provider in Werribee
The team at GenCare believes that everyone has different needs and therefore the services for everyone needs to be as individualised as practically possible. Despite the nature or type of disability, we make sure to give the right guidance and support required to meet your NDIS goals. 
We understand that living with a disability could be quite challenging and often  leads to anxiety and emotional distress regarding one's capability to go on with their daily lives. We therefore believe that providing quality NDIS support services in Werribee would certainly help the local community.  
What does NDIS actually mean?