Inclusive And Nurturing Care As Your NDIS Registered Providers In Richmond
Gencare is an NDIS Service Provider in Richmond that is dedicated to helping people with disabilities navigate the NDIS. As Support Coordination In Richmond, we help them access the support they need. With a focus on personalized support and a commitment to quality NDIS nursing services in Richmond. Gencare as one of the disability services providers in Richmond is committed to helping people with disabilities get the most out of their NDIS plan.
Whether it's through assisting with the development of an NDIS plan, connecting with service providers, or managing the day-to-day administration of a plan, Gencare NDIS Registered Providers Richmond, is dedicated to making the NDIS process as smooth and stress-free as possible. 
Explore a Range of Services With Gencare as your support coordinator in Richmond, Call Us for:
Nurturing Quality Care As a Registered NDIS Service Provider In Richmond
As Support Coordinators in Richmond, we value the right kind of care that must be provided to the participants who have opted for the NDIS plan. Our team at Gencare with the most qualified team of support workers, help the participants achieve the goals they have set for themselves. 
Across Australia, Gencare as the NDIS-registered disability support service facilitates assistance that is based on trust, acceptance, and solidarity. Your dreams and desires are the guiding points for the consistent care we aim to provide.
While you focus on your life's journey to fulfillment, we ensure your NDIS plan is optimized to go far and cover all your needs so you can meet your goals without a hitch.
Enriching Your life with quality care As Disability Services Providers in Richmond
At Gencare, we understand that having a disability can be a challenging experience, and navigating the NDIS can be overwhelming. That's why we're here to help. As NDIS Registered Providers in Richmond, we ensure that we bring the dreams of our participants into reality.
One Of The Best NDIS Service Providers in Richmond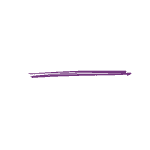 With one of the finest and quality enriched NDIS nursing services in Richmond, Gencare offers a range of the best support coordination and NDIS services in Richmond. We provide a range of holistic services such as NDIS-approved disability support services in Richmond.
Gencares Works To Stand Out Than Others
An Inclusive and nurturing environment can make great changes in the lives of our participants. Gencare stands out in providing such support. We make a difference by: