Improving Lives Through NDIS Support Services for Sunbury Participants
With a commitment to fostering equality for participants, Gencare proudly operates as a registered NDIS Support Provider in Sunbury. Our mission revolves around ensuring that all of them, regardless of their abilities, have equal opportunities to lead enriching and purposeful lives.
We offer an array of comprehensive support and services to our participants, spanning from daily task assistance to facilitating active community engagement, thereby promoting inclusivity. Our dedication goes beyond mere support coordination within Sunbury; Gencare is dedicated to cultivating all-encompassing communities. By empowering participants, we encourage their active involvement and meaningful participation in society, solidifying our role as a trusted NDIS service provider in Sunbury.
Don't hesitate any longer – embark on the journey to seize control of your life by making Gencare your chosen disability support provider in Sunbury.
As your NDIS provider in Sunbury, You can reach out to Us for:
Elevating Life Quality Through NDIS Services in Sunbury
In our capacity as NDIS Support Providers, our mission revolves around collaborating closely with participants to formulate tailor-made support plans. Whether it's facilitating community engagement, offering personal care, providing transportation, or delivering therapy, our ultimate objective is to empower individuals with disabilities to attain a high degree of independence and lead enriching lives.
By selecting us as your service partners, you embark on a secure and reliable journey toward accomplishing your programmatic objectives. We firmly believe that the right form of assistance has the potential to embolden participants, fostering their growth within a positive and all-inclusive environment.
Our services are extended to participants across Australia, ensuring that their unique needs remain at the forefront of what we do. Our dedicated team ceaselessly endeavors to align our services with participant requirements. Our commitment rests upon the foundation of unity, integrity, and inclusivity, striving to establish a seamless continuum of care.
Achieve Dignity & Freedom with NDIS Support in Sunbury
At Gencare, we're here to ensure your NDIS plan fits your needs perfectly. Here's how we do it:
Mindful & Quality Care As Your NDIS Registered Disability Service in Sunbury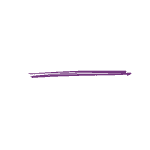 GenCare with its wide areas of services such as support coordination in Sunbury, household tasks in Sunbury community/social participation in Sunbury, respite care in Sunbury, short-term accommodation (STA) in Sunbury, medium-term accommodation ( MTA) in Sunbury, supported independent living (SIL) in Sunbury, is one of the finest disability providers in and around the suburbs.
Creating Impact as an NDIS Service Provider
Gencare combines inclusivity and sensitivity to stand out. We are a top NDIS-registered disability service provider in Sunbury, offering comprehensive support to participants by:
Choose us as your NDIS Service Provider in Sunbury for a journey filled with meaningful progress toward your dreams.