Gencare's Comprehensive NDIS Support Services For Canberra Residents.
Gencare is a leading provider of NDIS support services in Canberra. Our mission is to provide compassionate, reliable, and high-quality support services to help individuals with disabilities achieve their goals and live their best lives. As one of the best disability service providers in Canberra, we help the NDIS program participants achieve their objectives and goals.  
At Gencare, we understand that everyone is unique, and that's why we offer personalised support services tailored to meet the specific needs and preferences of each NDIS participant in Canberra. We assist you with comfortable accommodation on the basis of duration, we provide travel facilities and engage in assuring help with household tasks as well.
We have a team of qualified and experienced professionals who are passionate about helping people with disabilities, and we are committed to providing the highest level of care and support to our clients. Choose GenCare as your disability support provider in Canberra.
Experience best services With Gencare as your support coordinator in Canberra, Call Us for:
Nurturing Trust and Inclusivity With Best Disability Services In Canberra
Keeping our participants and their needs at priority, we as their service providers, ensure that they are well-safe and can trust us in their journey to achieving the program goals. We believe that the right kind of support can empower the participants and nurture their lives in a positive and inclusive manner. 
At Gencare, we believe that every individual has the right to live their best life, and we are committed to helping our participants achieve this goal. We are passionate about making a positive difference in the lives of NDIS participants, and we are honoured to be a part of their journey.
Serving the participants across Australia to optimise their NDIS plans in their ways with Gencare to achieve fulfilment in the life they want. Choose Us and see your life transform without any hurdles in the way.
Personalising Your Care To Enrich Your Life
We at GenCare help those with NDIS plans to get the best out of it by making sure that they help us build a plan according to their needs. How do we do that?
GenCare: One of the finest NDIS Registered Disability Service Providers in Canberra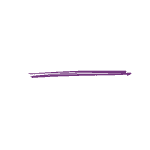 GenCare with its wide areas of services such as support coordination, household tasks, community/social participation, respite care, short-term accommodation (STA), medium-term accommodation ( MTA), supported independent living (SIL) in Canberra, is one of the finest disability providers in and around the suburbs.
What Makes GenCare Stand Out?
Keeping the idea of inclusivity, sensitivity, and affordability together. As your NDIS-registered disability service providers in Canberra we ensure the most holistic support to the participants. 
We stand out in the crowd when it comes to delivering our services, following the reasons, why Gencare services are different and make a difference: