Nurturing Care & Assistance As NDIS Registered Providers In Brunswick
Gencare as your NDIS Support Provider in Brunswick plays a critical role in helping NDIS participants to lead fulfilling lives, by providing a range of services such as accommodation, community access, personal care, transport, therapy, and more. Gencare works with NDIS participants to develop a personalized support plan, which outlines the types of support required to help the participant reach their goals and aspirations.
We help empower our participants with the care and support that they deserve in all manners. It is important for us to make sure that with our Support Coordination in Brunswick, participants feel empowered to take control of their lives in the way they wish to. We are dedicated to helping people with disabilities achieve the goals they have set for their NDIS plans. As Support Coordination In Brunswick, we assist them with the most inclusive support service.
Here are the holistic services provided by Gencare as your support coordinator in Brunswick, Call Us for:
Promoting Inclusive Care As a Registered NDIS Service Provider In Brunswick
A dedicated team of young and trained professionals provides quality NDIS nursing services in Brunswick, along with other NDIS services.
We serve the participants across the Australian states, Gencare as the NDIS-registered disability support service fosters a great deal of trust, acceptance, and solidarity. We work to make your dreams and desires come true with our assistance.
As your Support Coordinator in Brunswick, we believe that everyone deserves the opportunity to live the life they choose, and we're here to help make that a reality. Assisting the participants who have opted for the NDIS plan with a range of services that ensure their holistic care.
Our team at Gencare with the most qualified team of support workers, help the participants achieve the goals they have set for themselves.
Empowering You With Inclusiveness As Disability Services Providers in Brunswick
At Gencare, while you focus on your life's journey to fulfillment, we ensure your NDIS plan is optimized to go far and cover all your needs so you can meet your goals without a hitch.
We understand that everyone's journey is unique, and that's why we take the time to understand your individual needs and aspirations.
Gencare as your NDIS Service Provider in Brunswick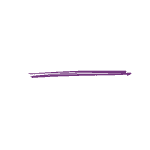 With one of the finest and quality enriched NDIS nursing services in Brunswick, Gencare offers a range of the best support coordination and NDIS services in  Brunswick. We provide a range of holistic services such as NDIS-approved disability support services in Brunswick.
What Makes Gencare different?
An Inclusive and nurturing environment can make great changes in the lives of our participants. Gencare stands out in providing such support. We make a difference by: