Compassionate NDIS Service Provider For Participants in Perth
As a registered NDIS Support Provider in Perth, we're proud to be helping people with disabilities achieve their goals and aspirations. The National Disability Insurance Scheme (NDIS) is an important initiative that provides funding and support to people with disability, and our role is to work with participants to develop personalised support plans and provide a range of services to help them achieve their goals.
Gencare provides support and services to our participants with a goal of helping them with social participation for inclusiveness. The team works towards making sure that we deliver trusted services that extend beyond providing support coordination in Perth. Gencare helps participants feel inclusive in their communities by supporting people with disabilities to be active and engaged members of society with us as their NDIS service providers in Perth.
Take a step towards controlling your life by choosing us as your disability support provider in Perth.
Gencare's Approach to Care With NDIS Services In Perth
As NDIS Support Providers, we believe in promoting inclusiveness and equality for people with disability. By improving accessibility to support services, building inclusive communities, and enhancing overall wellbeing, we're helping to break down barriers and create a more equal and inclusive society for all.
Our role is to work with participants , understand their needs and provide a range of services to help them achieve their goals. Gencare provides community access and personal care, to transport and therapy, our goal is to empower people with disabilities to be as independent as possible and lead fulfilling lives.
As your service providers, Gencare assures a well & safe and trusted journey to achieving the program goals. We believe that the right kind of support can empower the participants and nurture their lives in a positive and inclusive manner.
Connecting Participants With NDIS Support Coordination Provider In Perth
Gecare is dedicated to help those with NDIS plans to get the best out of it by making sure that the plan is according to their needs. We are able to do this with:
Helping You Achieve Your Goals As Your NDIS Registered Disability Service in Perth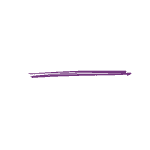 GenCare with its wide areas of services such as support coordination in Perth, household tasks in Perth community/social participation in Perth, respite care in Perth, short-term accommodation (STA) in Perth, medium-term accommodation ( MTA) in Perth, supported independent living (SIL) in Perth, is one of the finest disability providers in and around the suburbs.
Gencare stands out as your NDIS provider in Perth
Gencare brings inclusivity & sensitivity together. We are one of the best NDIS-registered disability service providers in Perth ensuring the most holistic support to the participants with: