Become a Carer
Join Us And Start Earning Today.
Have you always had a knack for helping people and changing lives? GenCare gives you the opportunity to offer top notch disability care and support. Whether you are a medical professional or simply provide day to day assistance, join us as we endeavour to deliver disability services that make a difference in people's lives.
Supports you may provide
There's a variety of support our customers need on a daily basis. From simple weekly help to hands-on daily assistance, here's where you can contribute.
Shopping
Personal Care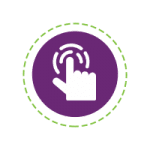 Workout Assistance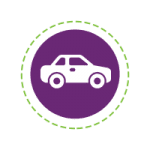 Travel Assistance
Companionship
Meal Prep
Household Tasks
Community Connect
Why Join GenCare?
Trusted Name
GenCare is a trusted disability services provider. Founded by people with decades of expertise in the space. With GenCare, you can build a career as a support worked and a consummate professional.
Expand Your Skills
Easily view and manage your commissions and referrals lenders mean multiple ways We offer a wide array of services to make life easier. You have the opportunity to expand your skills and explore the service areas you wish to specialise in.
Get Meaningful Experience
While we offer affordable service to our customers, our carers receive competitive compensation and meaningful wages for the work they do. This is the GenCare promise.
Grow as an Individual
GenCare carers work in a position where they are directly responsible for enriching lives in a variety of ways. As a carer, you gain valued experience and perspective through your work.
We are always looking for people to join the GenCare family. Explore the current opportunities available with us.
Mental Health Support Worker
Melbourne, Aus
GenCare Carer
Melbourne, Aus
Registered Nurse
Melbourne, Aus
Don't see your position listed?
Submit the form below highlighting your expertise and we will get back to you.

Join Our Team